France. Chamonix. Monument.

After Loire we continue our drive to the east of the France - to the Alps mountains. It took us about 9 hours and we arrived at Chamonix in the evening and found a hotel we booked our rooms.

At photo: I am near the monument in honour the first Mt. Mont-Blanc climbers: Jacques Balmat is showing the way to the top of Mont-Blanc to Horace-Bénédict de Saussure.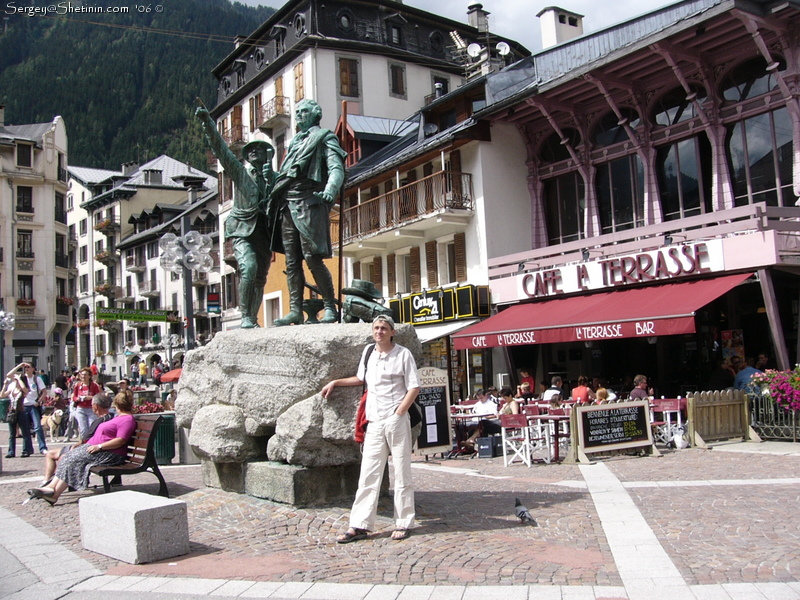 << previous photo l Close window l Open homepage l next photo >>