Jean-Francois, Helene and we are standing together.

From left to right:

Jean-Francois - the architect, likes music and fishing (we had one day for fishing with him on Loire - I could catch one big bream among many small rudds)

Me and Zhanna - lucky with this travel russians

Helene - the music teacher with beautiful voice.

They presented us a small concert in the last evening singing the wonderful folklore songs. They have own albums and presented us their CDs too.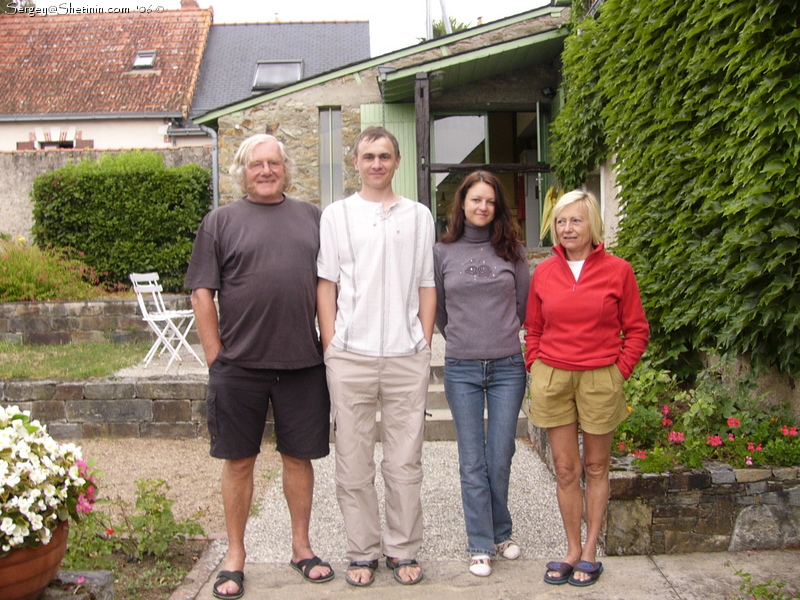 << previous photo l Close window l Open homepage l next photo >>