The house of Jean-Claude in Awan (Aywaille).

This is a house of my friend Jean-Claude (he is on the photo in the door). His car is here too - Renault Megane. The dog - 'Pasha' - is very kind and playful (his favourite game is to bring slipper thrown by somebody out).

The house is built from stones and very large. We were living on the 2nd floor.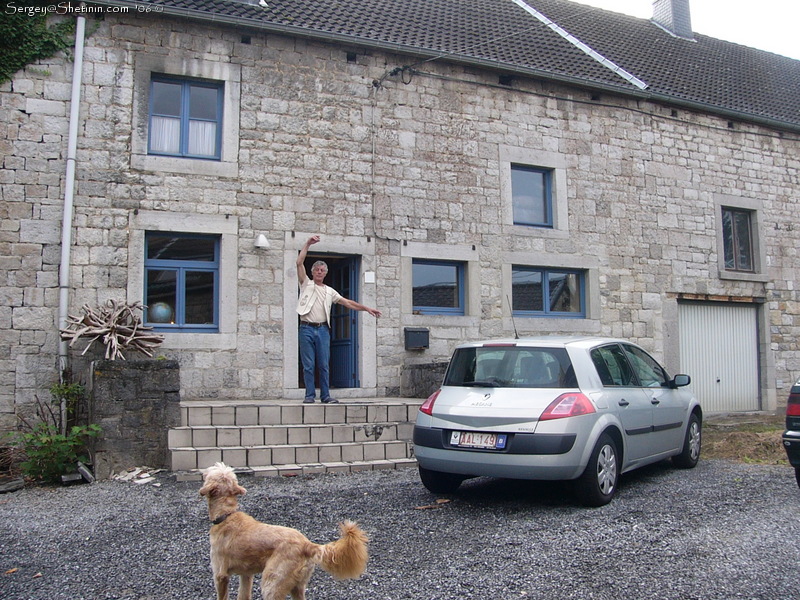 << previous photo l Close window l Open homepage l next photo >>