Morning at the pass Terimtor (Termi-tor).

All the night long we're listening to the weather and didn't hear something good for us: was windy, snowy and cloudy. At the morning we decided to go down and not continue our climbing to the peak Prjevalsky because of bad snow conditions. Snow was wet and unstable.

This morning Greg cooked an unforgettable porrige for us - by some mistake he used our vodka, that we had for some cases, instead of water. Porrige-of-Terimtor was smelling wonderful but nobody could eat it. Unfortunately we were obliged to pour it out but this humorous event was good to lift up our mood this morning.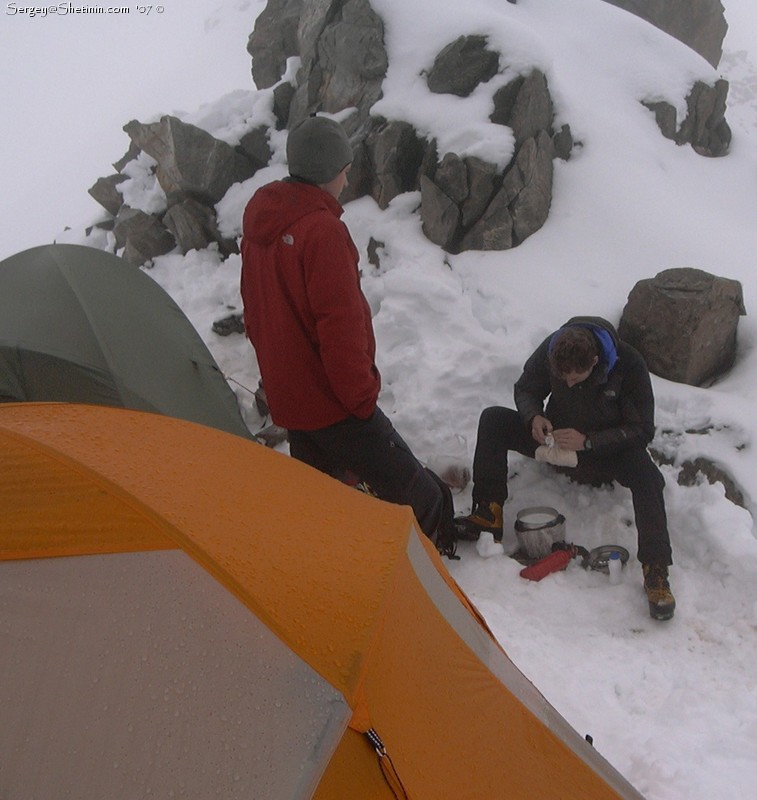 << previous photo l Close window l Open homepage l next photo >>