The trail to Ala-Kul lake.

The trail to Ala-Kul Lake is going to the right. This lake is very popular to visit for tourists. The altitude of it is 3532 m above the sea level. The color of water is changing depending on the current weather. The depth of this lake is unknown, at least I didn't hear about it.

Our way is going to the left and up to the snow from this point.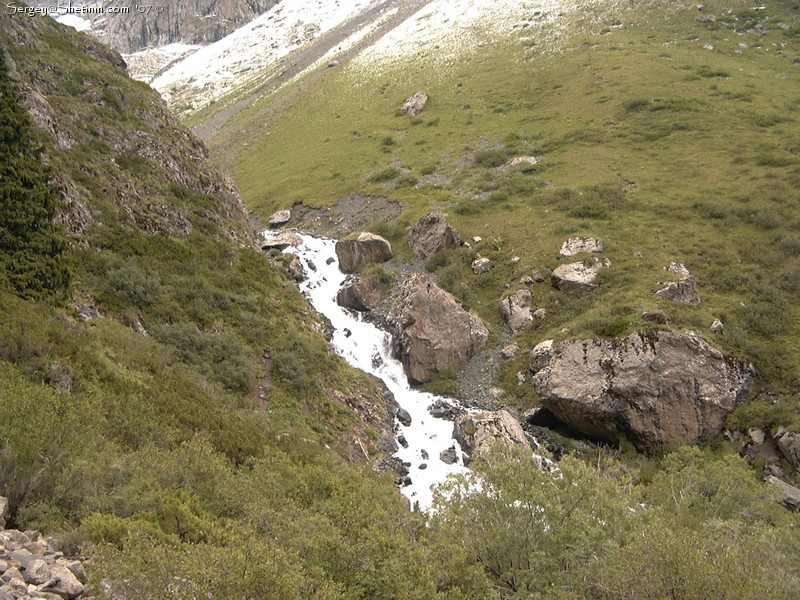 << previous photo l Close window l Open homepage l next photo >>