The morning chat about plans.

After the breakfast we all sat around the big stone (which acts as a summer table at "Sirota" refuge) and had a conversation about the next day of our trekking.

That was decided to continue our climbing from "Sirota" refuge to Terimtor pass (4000m) and try to set the camp there.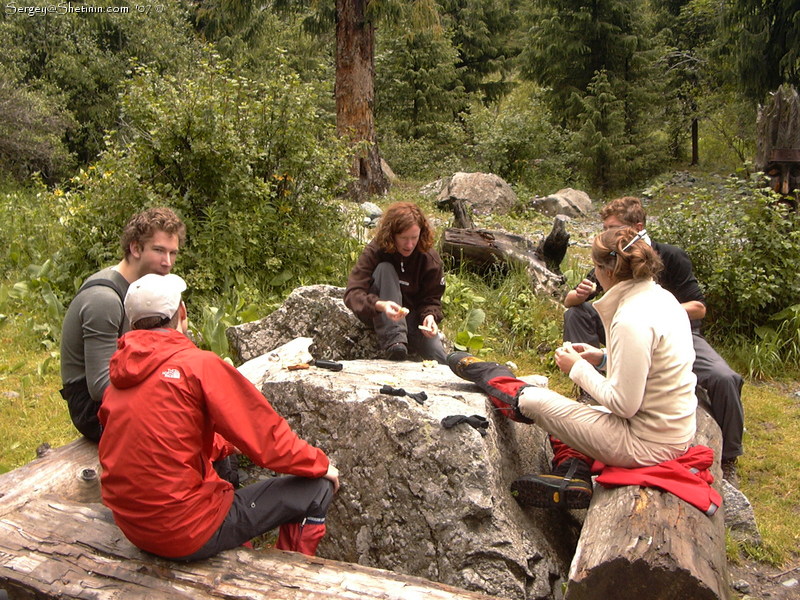 << previous photo l Close window l Open homepage l next photo >>